---
Smart Web Design Down to the Details: Optimized Product Pages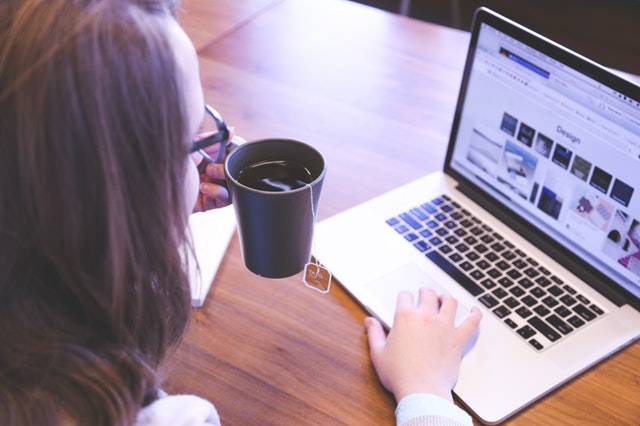 Products in the market these days have changed and evolved sophisticatedly over the years, and so have the methods customers use to reach them. Many businesses, whether they are located in Vancouver, Burnaby, or Langley – have websites that are largely accessible to all,  and have become a unique and modern marketplace for their products or services.
As such, the use of a web design service in Burnaby or Langley can help you to optimize your website's product pages, making them shine for the money maker that they really are.
Here's how you can avoid publishing suboptimal product pages (which are less likely to convert!) with an integrated and seamless web design to boost your sales in Burnaby and Langley.
Conversion-worthy Product Optimization
Host Reviews
Brand reputation is everything, and opting for a web design strategy that incorporates reviews on your website shows your audience that customer experience truly matters to you, and has the power to shape how you improve your business. Additionally, this smart web design feature allows you to control how reviews affect conversion, as customers won't have to leave your website and look towards third-party sites to check reviews.
When the market sees great and authentic reviews immediately after viewing a product on your site, it's easier to convert their visit into a lead or sale you can definitely count on.
Juice up Product Titles
Product titles are always a challenge: on one hand, you want your product to rank well on search, so you want to make sure it's optimized for SEO; but at the same time, it can't sound like spam, oversaturated with the keyword, that it may turn away potential customers. The key is striking a balance by ensuring that your titles are catchy, relevant, and informative, without wasting character space on modifiers solely for SEO. Your most important consideration should be titles that read well for real people who may very well be your next customers.
Use High Quality Photos
People are highly visual creatures, so neglecting to incorporate high quality and communicative images in your web design will surely hurt conversion rates. The clearer and higher the quality of product images you use, the more likely it is to engage viewers and capture their interest in your offers. When incorporating images in your Burnaby or Langley business' web design, make sure to show different angles of products you are promoting, and make sure that the image slider has a prominent position on the page.
Integrate Videos in the Product Page Copy
Videos are a great way to illustrate the use and benefits of your products, giving potential users the exact look, feel, and use they should be able to expect when they buy your products. Moreover, search engines like Google love rich media, and videos are one of them. As not all users have a liking for reading content to learn about product specs, capturing their interest in even a short video expertly incorporated in web design can help convert their visits into leads and sales your business in Burnaby or Langley can count on.
Express Your Brand through Product Descriptions
If you're selling products from different manufacturers, the easy way out is to populate product pages with manufacturer descriptions, but this isn't a smart way to leverage powerfully converting web design for your business in Burnaby or Langley. When you merely copy and paste manufacturer descriptions, you lose ample opportunities to express your brand, optimize product pages for SEO, and capture the user's interest.
If your website hosts a lot of products, limit descriptions to 60-80 words, and use buttons like 'Lean More' to expand into a more detailed description. By tailoring product descriptions, you promote smart web design and a better browsing experience for potential customers, while distilling the strongest selling points of your products into bite-sized, captivating pieces of content customers in Burnaby and Langley will love and likely choose.
Selling or promoting products online? Deliver a customer experience that's more likely to convert visits to leads and sales through smart and integrated web design. Call us at (604) 782-6467 for engaging web design today!
Let's Talk!

Skip to content