---
How To Avoid These 5 Common SEO Marketing Mistakes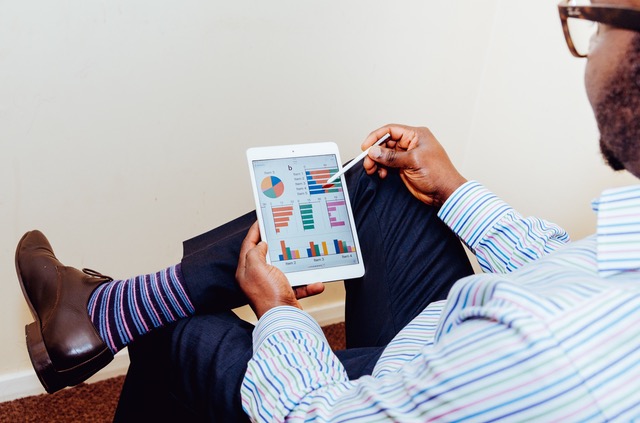 In the ever changing world of SEO (search engine optimization) marketing, mistakes are bound to be made. Especially if you're new to the game, SEO can be confusing and overwhelming. However, if you're looking to enter the online marketing world, there are some common SEO mistakes you should learn to avoid.
Having trouble starting SEO marketing for your website? Check out our tips below to learn how to avoid common SEO mistakes to achieve high rankings for your business in Vancouver.
Only Optimizing for One Keyword
Optimizing webpages for a single keyword was common practice in the "olden days" of SEO. However, as search engines increasingly improve to become better at determining search intent, optimizing for one keyword is simply an ineffective method in order to get noticed by search engines. Not only is it ineffective, but this practice also provides a poor user experience for your audience.
What to do instead: Instead of focusing on just one keyword, hone in on keyword topics that hit a variety of relevant and related search terms.
Not Optimizing for the Right Keyword
Another keyword mistake is not focusing on the right keywords. Keywords that may bring you a lot of traffic are easy to focus on, but they don't always provide the best results in terms of rankings or conversions.
Examples of keywords to avoid include: national or global keywords when you only sell locally (i.e. "canadian hats"), keywords that don't optimize for conversions (i.e. "hat types"), broad keywords that may bring more traffic but are very competitive (i.e. "best hat prices"), and generic keywords that don't attract visitors interested in what you're offering (i.e. "scarves in Surrey" if you're a hat company).
What to do instead: if you're looking to attract quality traffic and gain conversions, it's more beneficial to target specific phrases in your keywords that closely match what you're offering. The best keywords are 2 – 4 word phrases that accurately describe what you offer. For example, you could say "hat prices in Surrey" or "kids hats for sale in Surrey".
Forgetting About Mobile Users
Regardless of what you are selling, it can be pretty much guaranteed that a good portion of your audience is using a mobile device – in fact, nearly 60% of all searches are done on mobile. So, if you're content isn't mobile friendly, the user experience will be negatively impacted resulting in a higher bounce rate and less conversions.
What to do instead: Work to make sure that your website and it's content is mobile friendly by changing your sites theme if it's outdated or working with a developer to create better mobile responsiveness. Some tips you can follow is making sure your site runs fast, creating scannable content, and making good use of pictures.
If you really want to create a great mobile experience, you could also make your site an Accelerated Mobile Page (AMP). An AMP is basically a stripped down version of HTML that is designed to make really fast mobile pages for a better user experience.
Publishing Non-Original Content
This next mistake is related to the quality of your content. Back in the day, duplicating text from site to site was common practice, but today search engines see this as a spammy practice and may penalize this approach.
What to do instead: Take the time and invest in creating original content for your site and all site pages to avoid having your website penalized. Google can downgrade your site, and the search phrases it ranks for pushing it all the way to positions of search results that people won't see.
Focusing on Quantity Over Quality
As the world of content becomes more and more competitive, it can be tempting to try and out-create the competition. However, simply publishing more content won't secure results, especially if the content is low quality that doesn't actually help your audience.
What to do instead: Rather than just trying to publish more content, work to create a content strategy that includes audience and keyword topic research as well as formatting pieces for scannability including visual elements.  Beyond this, you should also be researching other content that is already out there and seeing what your competitors are doing. This will help you identify content gaps and create content that's missing from the conversation.
SEO marketing can be a difficult field to navigate, especially if you're new to the scene. Don't get lost in the keywords, avoid common SEO mistakes and achieve higher rankings and conversions in Vancouver! Call our SEO marketing experts today at (604) 782-6467 for more information.
Let's Talk!

Skip to content