---
Blog your Way to Successful Online Marketing in Vancouver
Don't underestimate the power of a blog. What was once only used as a personal collection of thoughts and experiences is now one of the best ways to reach a consumer base. As online marketing specialists, we know that blogs are the most personable way to connect with customers on an informative and engaging level.
Regularly posting blogs allow your business in Vancouver to be found, and have your content and services resonate with your target audience. Let's count the ways blogs have changed the world of online marketing so you can start reaching the larger customer base that awaits!
Blog for a Higher Website Ranking
You want Google to be your biggest fan. When you blog, your page is indexed in Google, the search engine that people turn to for answers and solutions. Think of keeping an up to date blog as maintaining a current and relevant reputation for Google to trust as an authoritative source. The higher the rank, the more traffic generated around your page, and therefore your business. With an effective online marketing strategy, you can be certain that your business can always reach potential customers, allowing you to market and tailor  will always make you available to those who need exactly what you offer.
Blogging Increases your Lead Count
Blogging even just a couple of times a month can provide big returns. Frequently posting has been known to provide businesses up to a 70% advantage in generating leads online. This jump in interaction often occurs because fresh updates, such as a new blog post essentially 'pings' Google, or signals it to crawl your site, since new and potentially useful information is available, which it can share with users on the hunt for business like yours and the deals you offer.
Further, there is an increase in call-to-action statements (CTA's) that circulate through blogs. This call provides a form of contact or a subscription that immediately makes your potential customers closer to you and your business in Vancouver, further inclining them to take action.
Blogs + Social Media = Credibility
When you combine social media and blogging as an online marketing tool, Google and other search engines are more inclined to match key phrases to your page and verify relevancy and your site's domain authority. Again, this means higher ranks, more clicks, and a stand out name. Using your blog as a type of newsletter to be posted on social media is also an advantage of combining your business blog with its social media reach and engagement potential. Keeping your customers updated anyway you can is always good for credibility and rankings.
Blog for Long-Lasting Traffic
Reinventing your blog in a way that still manages to answer your customers questions will reap on going benefits. Keeping customers interested and informed in fresh ways makes establishing a loyal consumer base much easier since your business won't fall next to new up and coming businesses, but will only become stronger and more relevant to Google. Working with an online marketing specialist who understands your needs and goals is a sure way to prepare for lasting success.
One-up your Competition
Use your business' blog as a way of staying a step ahead of the competition. Keeping an eye on their blog may even work to help you produce content that naturally makes consumers come to you instead. Many of the most successful businesses owe portions of their ongoing success to the blog posts they have produced. Now that you know the power of a blog, get started with us today!
Start blogging to beat the competition in Vancouver. Online marketing services are the answer to a strong business that remains relevant to Google and your consumers for years to come. Contact us at 604-782-6467!
Recommended Posts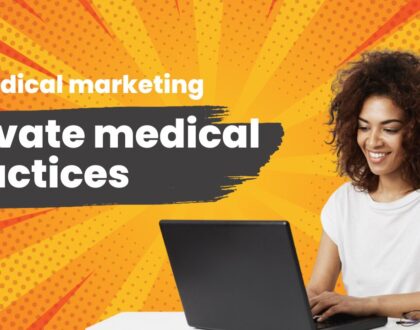 October 12, 2023
Let's Talk!

Skip to content