---
Top 5 Web Design Trends to Employ in 2018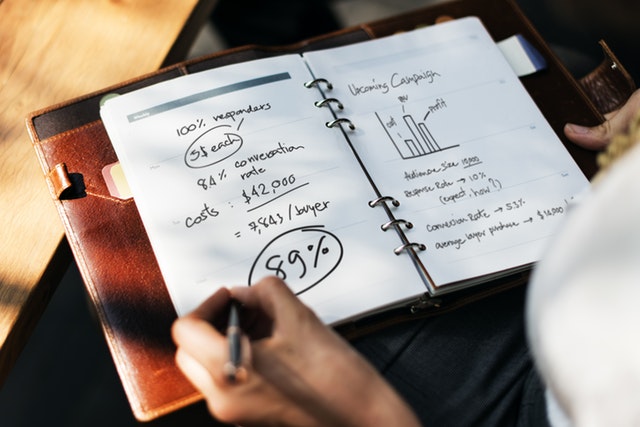 Achieving the right balance of aesthetic appeal and functionality on your site can be quite the challenge when trying to stand out in Burnaby's digital market. But as we head into the new year, you have the chance to renew your site to increase user engagement and conversion rates by upgrading your business' web design. Read on to learn how you can improve your online presence with us by applying these 5 design tips to your site in 2018.
Prioritize Mobility
The importance of mobile-friendly web design has been more or less common knowledge in 2017, as it considers how users make a large amount of their Google searches outside of the home. Going forward in 2018, Google will continue to use its Mobile First Index to allow the mobile version of your site to appear first in search results. With this adaptation to the dominant mobile search, it will be even more important for your site to be completely functional in its mobile form. Our web design professionals work to make sure your site is designed for use on mobile devices, and that they will load efficiently with the latest coding standards for an instantaneous user experience.
Responsive design adaptation also ensures your site will adjust to any screen size in the future. Though this concept has been around for awhile, it will become a must for 2018 design endeavors. It's important for your site to be able to resize to not just a mobile device, but to tablets, TV screens, smart watches, and desktops. Screen adaptability will only continue to be a priority for your site so you can always be accessible to customers, wherever they are, and on whatever device they're using.
Bold Fonts and Bright Colours
In our fast paced world of distractions, people only spend from a few seconds up to a minute deciding whether or not to stay on your page; your colour and design play an important role in keeping users on your site for as long as possible. As such, your fonts and colours should compliment a design that ultimately converts users into paying, happy customers.
Using bold type fonts makes your content stand out and helps users focus on your selling points. To compliment this modern, minimal design scheme, smart use of bright, white space makes for no distractions, allowing an easy reading experience that encourages a well rounded information transaction. After implementing these design features, you're left clean lines that make your calls to action stand out more than ever before. With the turn of 2018, these lighter elements should start to replace large images, which often slow down your page.
Scroll Triggered Animation Advancements
When your site operates with a scroll trigger animation, more interactive content is revealed with each scroll, encouraging users to continue engagement. Though this design element peaked in 2017, its design is evolving to a more minimalist theme, with educational content that is strategically placed to increase conversion rates. This change provides users a more close up and personal interaction with your products, while organizing your site without the need for cluttered menus and buttons. The most successful company websites, such as Apple, function with this design element, elevating your site to the same level as leading corporations.
Bottom Sticky Elements Over Top Sticky Elements
Thinking about how users navigate your page can guide many design decisions, including where it's easiest to click. Users are used to clicking at the bottom of the page displayed on their mobile device to navigate to different content. In response to this action, web designers experiment with sticky menu items that scroll from the bottom rather than the top. This means that important pieces of content, like your menu, can remain right where users have finished reading. This slight alteration increases the chance of site clicks and encourages users to continue exploring.
Are you ready for 2018's design upgrades? Work with our top quality web design professionals in Burnaby for a design scheme backed by years of marketing experience, so that you can get the leads your business deserves.
Let's Talk!

Skip to content