---
Streamline Patient Consent Forms with Our Digital Solution – Save Time, Space, and Ensure Security!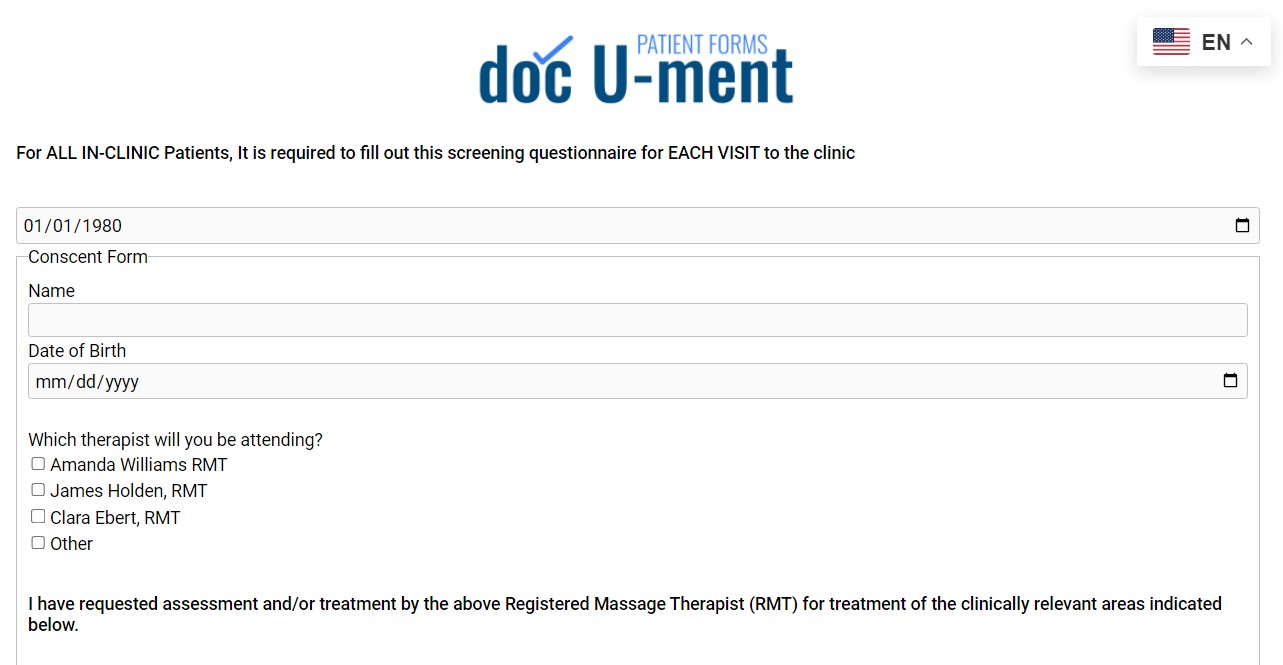 At Web Masters Corp, we recognize the challenges medical practices encounter when managing patient consent forms efficiently. That's why we are excited to introduce our innovative digital solution that will transform how consent forms are handled while improving overall administrative processes. We make patient intake forms easy. While there are a few providers of Digital Patient Intake Forms that you can choose from, we have positioned ourselves as a simple and easy-to-use service. Furthermore, all forms are submitted directly to your mailbox, so you are completely independent of Doc-U-Ment, making this an easy choice.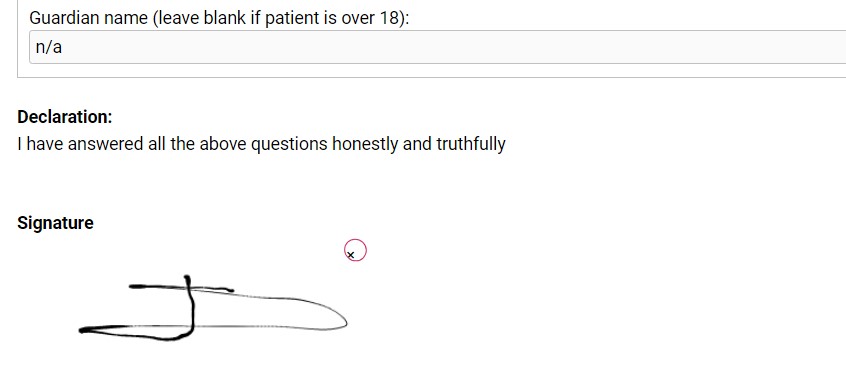 As technology becomes ever more pervasive, medical practices must embrace technology to increase productivity, streamline operations and enhance patient experiences. Here are a few compelling reasons why our digital solution for patient consent forms should be part of your practice's workflow:
Digital Copies and Easy Retrieval: Say goodbye to searching through piles of paperwork or manual filing cabinets; our digital solution ensures all consent forms are safely stored in an easily searchable digital format allowing your staff and yourself to instantly retrieve any patient consent form, saving time and effort in retrieval efforts.
Enhance Data Protection: Paper consent forms can be vulnerable to damage, loss and even unauthorised access. Our digital solution offers better protection for patient sensitive information thanks to advanced security measures like encryption and user access controls that ensure only authorized personnel can view or manage them – giving both your practice and patients peace of mind.
Space and Cost Savings: Physical storage of consent forms consumes valuable office space and requires additional resources for archiving and maintenance. By switching to digital, you can eliminate this requirement, reduce printing, paper, and storage supplies costs significantly, free up office space for other essential purposes, as well as save space overall.
Convenient Patient Experience
Convenience is of utmost importance today. With our digital solution, your patients can submit consent forms without visiting in-person; increasing patient satisfaction while streamlining the overall experience.
Compliance
Healthcare companies must abide by stringent regulations surrounding patient data privacy and consent management. Our digital solution has been created with this in mind, to help ensure you comply with HIPAA. Furthermore, it keeps an audit trail which records every consent form activity for compliance and auditing purposes.
By adopting our digital solution for patient consent forms, you'll experience many advantages ranging from increased efficiency and data security to greater patient satisfaction and compliance. We offer seamless integration into existing systems as well as comprehensive training and ongoing support to ensure an easy transition process.
Let us arrange a personalized demonstration of our digital solution, so we can demonstrate first-hand how it can revolutionize consent form management processes in your medical practice, producing remarkable results that surpass expectations. To learn more or arrange a demo, simply reply to this email or give us a call – our staff are happy to answer any questions you might have about digital patient forms!
Let's Talk!

Skip to content