---
Mastering the Art of Digital Marketing: Your Comprehensive Guide to Success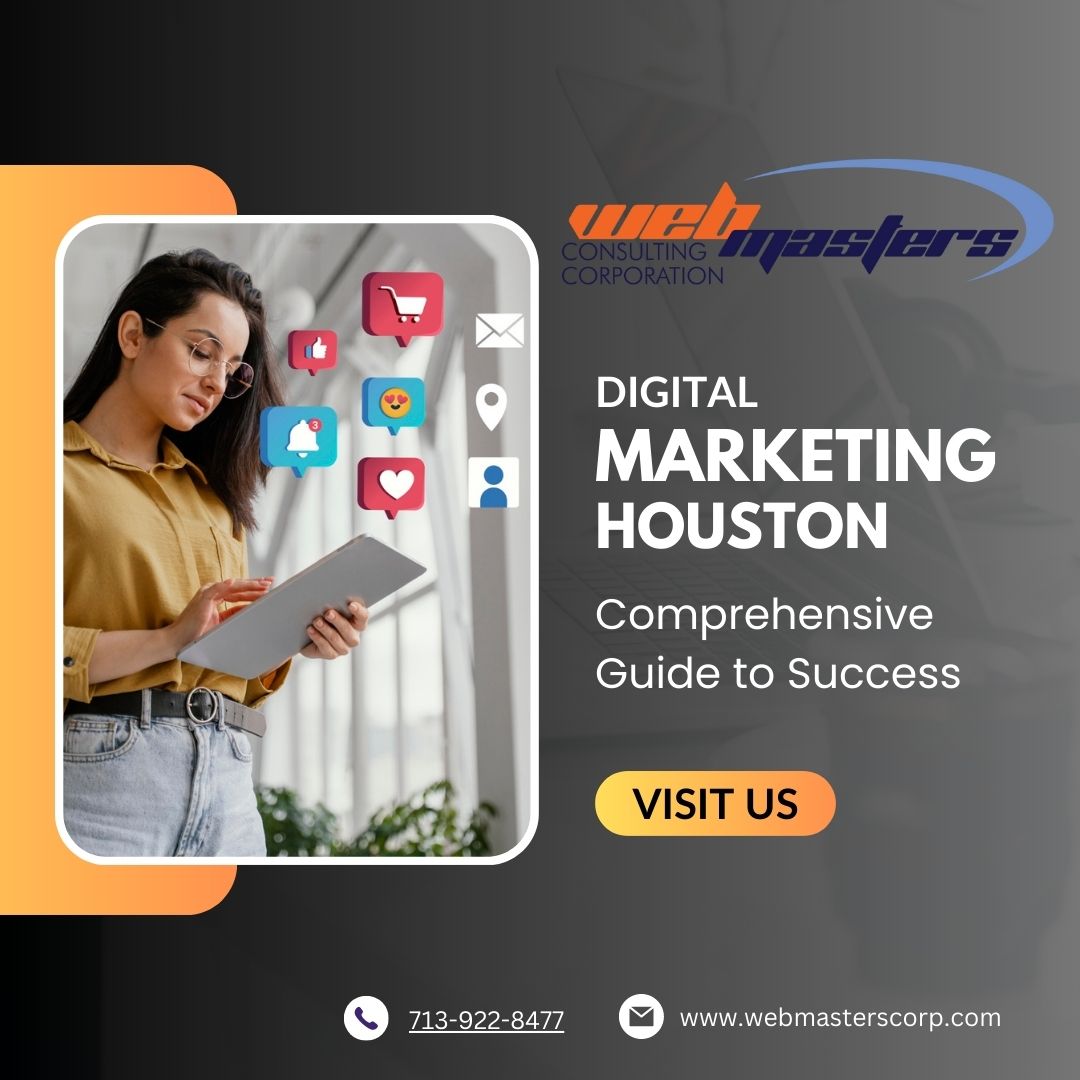 The buzzwords of the current advertising era, such as "digital marketing", "online marketing", and "digital online marketing", are all aimed at gaining brand recognition around the globe. But have you ever really considered what they mean or how to best implement them?
Understanding the essence of digital marketing is crucial to its successful application. This guide will help you learn the fundamentals of online marketing, and how to implement successful online marketing strategies for businesses in Houston.
So, let's delve into the heart of online marketing and its key principles.
Understanding Digital / Online Marketing
Despite being a prominent industry fixture for over a decade, the successful application of online marketing still raises questions for many.
Different individuals might explain online marketing based on their proficiency, understanding, and success with the method. For example, numerous marketing strategists associate online marketing with an engaging website. In the modern context, this translates to a highly responsive website optimized for both desktop and mobile.
Some advocate advanced SEO techniques as the backbone of successful digital marketing, as these can elevate your website's ranking in major search engine results.
Supporters of the PPC approach suggest investing in pay-per-click campaigns to boost search results, while others insist on the importance of a strong online presence and content creation on major social networks.
So, which perception holds true? In reality, none of these approaches alone can guarantee success. What's essential is a comprehensive strategy that seamlessly integrates all marketing channels, ensuring they work harmoniously to achieve your objectives.
In order to reap the full benefits of digital marketing, consider partnering with a reputable online digital marketing agency in Houston. This can provide you with the expert guidance you need to successfully navigate the digital marketing landscape.
Building a Successful Digital Marketing Strategy
So, how do you create a strategy that leverages all the different facets of digital marketing effectively? Here are the key steps:
Establish Clear Objectives: What do you aim to achieve through your digital marketing efforts? It could be increasing brand awareness, driving more traffic to your website, boosting sales, or even all of these. Having clear objectives helps you measure your success and refine your strategy.
Understand Your Audience: Identify who your target audience is, what they want, and how they behave online. This will guide your content creation and channel selection.
Choose the Right Channels: Not all digital marketing channels will be suitable for your business or your target audience. Evaluate each channel's potential to reach your audience and contribute to your objectives.
Create Engaging Content: Whether it's blog posts, videos, infographics, or social media posts, ensure your content is valuable, engaging, and aligned with your brand.
Implement SEO Techniques: SEO is crucial for increasing your visibility on search engines. Invest in keyword research, link building, and optimizing your website and content for search engines.
Leverage PPC Campaigns: If suitable, invest in pay-per-click campaigns. They can provide immediate visibility and direct traffic to specific pages of your website.
Stay Active on Social Media: Create a platform to engage and connect with your audience. Regularly post valuable content, interact with your followers, and use these platforms to build a community around your brand.
Measure and Refine Your Strategy: Use analytics tools to track your progress toward your objectives. Review and adjust your strategy based on these insights.
Remember, digital marketing isn't a one-size-fits-all solution. You won't get a cookie-cutter formula to success. Therefore, it's crucial to experiment, learn, and adapt your strategy as you go.
And if you need expert guidance, Web Masters Corp can provide the tailored support and strategies your business needs to thrive in the digital space.
When you choose to work with us, you'll experience the signature strategies we employ to elevate businesses through digital marketing. As mentioned earlier, the ideal online marketing approach is to harmonize all marketing channels to work in perfect synergy. Thus, we aim to create a solid foundation by interconnecting all platforms.
Our strategy involves the following steps:
Website Analysis
Our first step is to assess what's working well for your business and identify areas for improvement. We evaluate the performance, rankings, and traffic of your site to establish a benchmark. We also determine how effectively your site converts leads and analyze the user interactions on your site. If your site is missing certain codes or Google Analytics, we'll integrate those for you.
SEO plays a crucial role alongside website design and maintenance. We can help you select the most suitable SEO package for your business and align your professional goals with our digital marketing expertise.
Google Ad Campaigns
In a competitive industry, achieving high rankings can be challenging. You might need an extra boost in online visibility to instill confidence in your brand in a competitive market.
By running an effective Google Ads campaign, your website appears as a paid result on the first page, above your competitors, offering you increased opportunities to reach your target audience who will consistently invest in your products and services.
Blogging and Article Submission
We'll help with blog setup, customization, and optimization. We also provide monthly article submissions to top article websites and Google resources.
Each month, we'll deliver SEO-customized articles. We also manage social media updates – on Facebook, Instagram, Twitter, LinkedIn, and other relevant social platforms, depending on your industry.
If your business is based in Houston, Texas, Web Masters Corp can be your go-to solution, helping you truly make a difference with dedicated and tailored support.
Let's Talk!

Skip to content