---
Mastering Medical Marketing: A Comprehensive SEO Guide for Success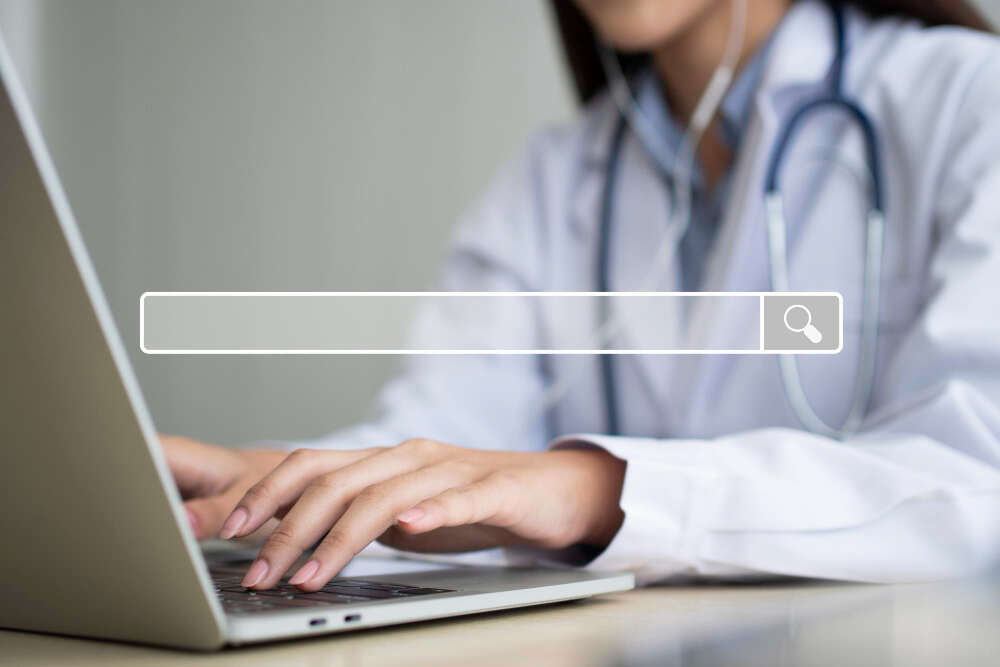 Understanding and implementing Search Engine Optimization (SEO) strategies can significantly enhance the online visibility and reputation of your medical practice. This comprehensive guide is divided into four key modules: understanding SEO, recognizing the value of SEO for medical practices, crafting effective medical marketing strategies, and choosing the right marketing agency. You can find our free medical marketing SEO Course here to learn more.
Module 1: Understanding SEO
When it comes to SEO, three core elements should be considered: on-page SEO, off-page SEO, and technical SEO. On-page SEO involves optimizing content and strategically using keywords to improve your website's ranking on search engine results pages (SERPs). Off-page SEO focuses on external factors such as social media profiles and link building to enhance your website's credibility and reputation. Lastly, technical SEO involves optimizing backend aspects like page speed, mobile optimization, and site architecture to make it easier for search engines to crawl and index your site.
Module 2: The Value of SEO for Medical Practices
In the increasingly competitive healthcare industry, SEO offers a cost-effective and efficient way to improve online visibility, attract targeted traffic, and enhance the patient experience. By optimizing your website for search engines, you can build credibility and trust, leading to more patient referrals and better patient outcomes.
Module 3: Crafting Effective Medical Marketing Strategies
Optimizing your content with relevant medical keywords can significantly boost your website's relevance to your target audience. Adding informative and high-quality content pages is crucial for engaging and educating your audience. Utilizing visual elements such as images, videos, and infographics can enhance user engagement. Moreover, optimizing your website for speed, security, and mobile use improves the overall user experience, resulting in higher SERPs rankings and increased organic traffic.
Module 4: Choosing the Right Marketing Agency
Selecting the right marketing agency is a crucial step in your SEO journey. The chosen agency should align with your specific goals, whether it's increasing brand awareness, generating leads, or boosting sales. Assess the agency's expertise and experience in the healthcare sector by reviewing their portfolio and case studies. Consider their communication strategy, reporting methodology, pricing, contract terms, and most importantly, their reputation and reviews from past clients.
By implementing a comprehensive SEO strategy, you can propel your medical practice to new heights. It not only enhances your online visibility but also attracts the right audience and provides them with a seamless user experience. Partnering with the right marketing agency, such as WebmastersCorp, can streamline this process and guide your medical practice towards achieving its business goals efficiently.
WebmastersCorp is a premier marketing agency specializing in tailored SEO and digital marketing solutions for healthcare businesses. With in-depth industry knowledge and a customer-centric approach, we deliver effective on-page, off-page, and technical SEO strategies to enhance your online visibility, engage your target audience, and drive patient traffic. Our services extend beyond SEO to comprehensive digital marketing, where we create quality content, optimize visual elements, and ensure mobile-friendliness, speed, and security of your website. We value transparent communication and provide regular, insightful reports on the progress of your campaigns. With a reputation built on positive client feedback and tangible results, WebmastersCorp is your go-to partner for transforming your online presence and boosting the growth of your healthcare business.
Let's Talk!

Skip to content